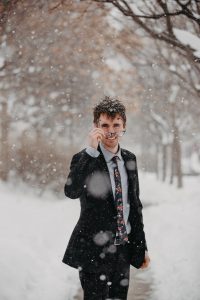 Employee attendance is an issue that HR managers and Supervisors have to manage regularly, but when there are extreme weather conditions that prevent employees from being at work on time or at all, then a dedicated call in number is the best solution for many reasons.
An employee hotline makes it easy for employees to call off of their shift, notify their supervisor that they will late or provide and FMLA update. Did you also know an employee hotline is an effective communication bridge for businesses in the event they have to close due to inclement weather? With an easy update to your script, one of our professionally certified call agents can relay information about plant closures and provide further direction to the employees —keeping the lines of communication open both ways.
If you're just learning about the latest trends of efficiently managing your employee absentee process, we're proud to introduce our employee hotline services that are the perfect solution to receive and relay information to and from your employees.
How to Manage Employee Call-Offs and Absenteeism Effectively
Managing hourly employees can get complicated, especially if you have a union-based workforce. Any absence, tardy or closure due to inclement weather will have a negative impact on production and the ability to reach deadlines. But when there's inclement weather, it makes it even more challenging.
As mentioned above, an employee call-off hotline is an effective tool that assists your current absentee management system in becoming more efficient. It also allows you to ensure labor compliance and accuracy. Most importantly, the system is perfect for companies which operate in regions where winter conditions are extreme.
Addressing Absenteeism Due to Inclement Weather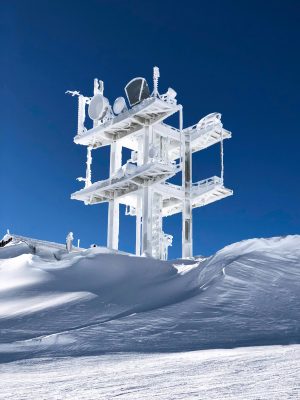 So how do you best communicate with your employees when management makes the decision to close the office or manufacturing plant due to inclement weather? You now have the ability to streamline communication updates via an employee hotline. A dedicated telephone number allows employees to receive information as to the next best steps they need to take. All they have to do is call in for that information and a call agent will provide them with the necessary direction.
With that said, here at Employee Hotlines, we take pride in offering our unique employee hotlines for tracking absences which is perfect for inclement weather situations, personal issues and practically any sort of absences.
The #1 Solution for Reporting Employee Absences Is Ready for You: What Will You Get?
To improve accuracy of employee reporting, we have designed an advanced reporting system which gives you:
A telephone reporting hotline with a dedicated numberthat your employees can use to report their absences 24 hours a day, 365 days a week.
A system that gathers the specific information regarding your employee's absence, and then redirects the detail message to the appropriate manager, shift supervisor or group.
A solution that minimizes your employee disputes, eliminates any guesswork and reduces work stoppage.
A custom reporting tool that increases your efficiencyand precisely tracks every employee's attendance issue.
The ability for you to update the script to notify employees of business or plant closures.
To sum things up…
You will get an advanced communication and absentee tracking solution that is perfect for your needs —whether the absences are due to inclement weather, personal issues or anything else.
This way, you can have the best solution for your employee's and be able to track their attendance and ensure accurate documentation. You'll be more efficient and even better you'll have all of your records streamlined into your absentee management procedure.
Contact us today for more information about our employee call-off and absentee tracking call center services. 877-777-6443