Ethics And Compliance Hotline
WHAT WE DO
Early Detection For Ethics And Compliance Problems
Protect your assets and your reputation with a confidential ethics and compliance hotline. We all know that individuals such as employees and concerned citizens aren't comfortable with bringing to light a possible violation or other concerns.
Still, it doesn't matter whom the information comes from, but it does matter about the delivery method.
With our Ethics and Compliance Hotlines, you get a fully anonymous reporting method that can help you foster open communication and get any possible illegal, unethical, or improper conduct reported when standard methods of communication have been ineffective.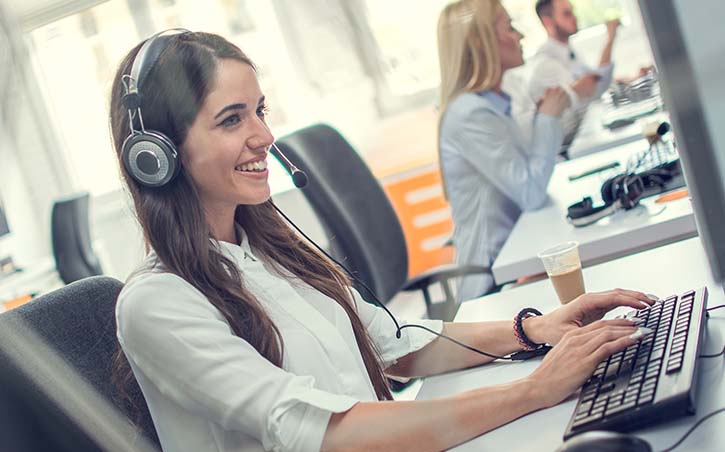 Perfect for Any Business, Regardless of Size
Your employees need to know that they can report anything they feel that they need to without fear of retaliation. The best way to ensure this is with our ethics and compliance employee hotlines, giving everyone access to a private and confidential number.
Ethics and Compliance Hotlines come in many different forms. They are tailored to the needs of any business, from clients to contractors to vendors and other individuals who are in some corporate or community relationship with you.
Available 24/7 and Managed by a Trusted Partner
At Employee Hotlines, we pride ourselves on managing professional and confidential ethics and compliance hotlines for many clients nationwide. Your confidential hotline will protect anonymity while giving you detailed insights.
Ensuring Confidentiality and Privacy
Once you decide on implementing an ethics or compliance hotline in your organization, we recommend adopting a model where you spread awareness. Awareness is one of the most essential elements of an effective hotline and will have a positive impact on employee retention.
By highlighting that this type of solution is confidential, anonymous, and protective against retaliation, you can motivate employees to speak up whenever there is an ethical concern.
Our ethics hotlines can be scripted and customized to your needs. The goal is to ensure consistent processes for everyone and streamline your communication and prevent any ethical wrongdoings within your business in a confidential manner.
Call today for more information about our Ethics and Compliance Hotlines. 877-777-6443
A dedicated hotline to report ethics and compliance issues
By providing a dedicated number to report such issues, individuals can discuss the details of their concerns in a confidential manner without having to worry about repercussions.
It is important to note that having this type of hotline available can protect your organization while providing a reliable conduit for confidentially gathering and transmitting sensitive data.
Anonymous Tip
Code of Conduct Violations
Criminal Misconduct
Discrimination
Employee Relations
Fraud/Theft
Regulations and Compliance Violations
Sexual Harassment
Whistle-blower
Setting up a corporate ethics or compliance hotline can give you great results. As a channel that facilitates confidential reporting on instances of fraud and inappropriate or illicit behavior, this is a solution that benefits every part of your organization.
Let's Get Started
Check out what are clients are saying about us:
"I have used them since the late 1980's and have been very happy with them since!

Jonathan J.
Employee Hotlines
Absentee Management and Employee Reporting Services
What Is It?
An Employee Reporting Hotline is a dedicated telephone number that is available 24/7/365 for employees to call and report their absence, tardy or FMLA updates.
How Does It Work?
Our professionally certified call agents will gather your specific information then dispatch the message to the appropriate shift supervisor/department.
Features & Benefits
An Employee Reporting Hotline helps to minimize employee disputes, eliminates guess work, reduces work stoppage while increasing efficiency.
Custom Reporting
Our custom reports will help you improve your attendance tracking process. We can provide daily reports that will organize employee information to ensure accuracy.
Learn More About Employee Hotlines
Let's Get in Touch
LET'S TALK ABOUT A CONFIDENTIAL EMPLOYEE HOTLINE FOR YOUR BUSINESS!
GET STARTED NOW