WHO WE ARE
Employee Hotlines — A Division Of Direct Line Tele Response.
We provide 24-hour live call center services to employers, organizations and agencies so that HR departments and managers can streamline communication and information in a confidential manner.
In the event of employee call-offs, ethics violations, security concerns and complaints, having a dedicated centralized number gives callers the confidence that their information is gathered accurately, confidentially and sent to the appropriate department for immediate action.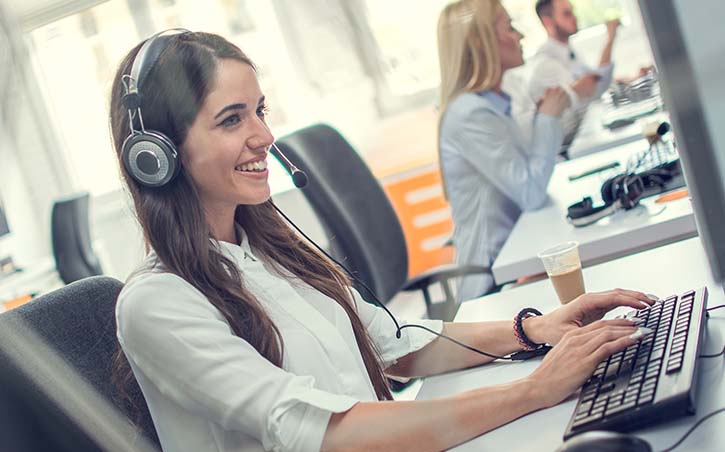 Confidential Hotlines And Other Call Center Services
As mentioned above, we're a division of Direct Line Tele Response and headquartered in the San Francisco Bay Area. As the most awarded call center in the State of California, we're nationally recognized as a top-tier service provider in the entire industry and have been since 2002. We provide solutions for inbound call taking, messaging, urgent dispatch and other call center services that are available 24/7/365.
Direct Line provides call center and answering services to hundreds of clients nationwide within almost every industry, business and profession. Our advanced call center technology and rigorous training methods allow us to maximize our ability to manage all of our clients' answering, messaging, and dispatching needs.
Call today to learn more about how Employee Hotlines can support your organization. 877-777-6443
Our Mission
Our mission is to provide quality call center services as required by our clients, while providing a cooperative and collaborative work environment that encourages and rewards efficiency and performance excellence. To respond successfully to changes in business, technology and growth opportunities for the company and our employees.
We're an extension of your HR Department and a reliable source that employers and employees can look to for 24/7/365 support.
Let's Get Started
Employee Hotlines
Absentee Management and Employee Reporting Services
What Is It?
An Employee Reporting Hotline is a dedicated telephone number that is available 24/7/365 for employees to call and report their absence, tardy or FMLA updates.
How Does It Work?
Our professionally certified call agents will gather your specific information then dispatch the message to the appropriate shift supervisor/department.
Features & Benefits
An Employee Reporting Hotline helps to minimize employee disputes, eliminates guess work, reduces work stoppage while increasing efficiency.
Custom Reporting
Our custom reports will help you improve your attendance tracking process. We can provide daily reports that will organize employee information to ensure accuracy.
Learn More About Employee Hotlines
Let's Get in Touch
LET'S TALK ABOUT A CONFIDENTIAL EMPLOYEE HOTLINE FOR YOUR BUSINESS!
GET STARTED NOW