Attendance Hotline for Employees
WHO WE SERVE
Monitor Employee Absenteeism With An Attendance Hotline
These professionals need to implement an easy system that ensures compliance, accuracy, and real-time reporting for employee absences such as call-offs, tardies, and FMLA updates.
Every call is answered by our live agents that professionally represent your organization. We will gather all the information needed, timestamp it, and document it accordingly. Depending on your needs, we can also combine an attendance hotline for employees with other telephone answering solutions.
The first step is to designate one dedicated telephone number for your employees to call, 24/7/365. This way, they can provide you with immediate notification as to when they will be absent or late without interrupting company productivity.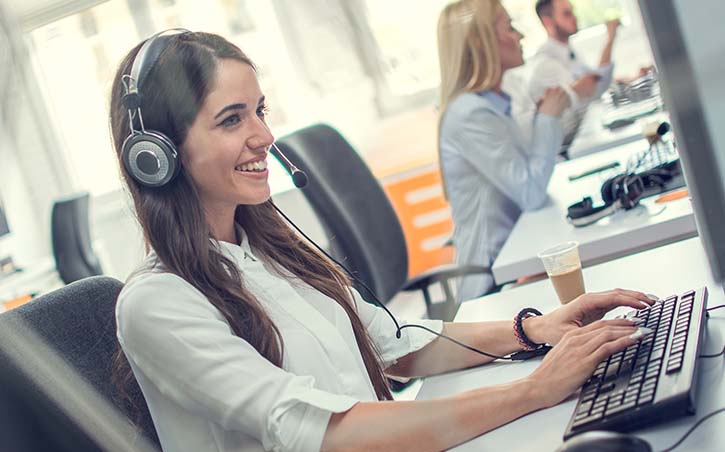 Our Attendance Hotlines Are Available 24/7
Our professionally certified call agents will gather your caller's information such as name, call back number, shift, badge number, department, etc., and instantly email or text the appropriate supervisor/department with the details.
The caller will receive a confirmation number as verification of their call to reduce potential employee disputes. It's important to mention that messages are also securely available online and that all calls are recorded.
Why Choose Our Attendance Hotline?
Our employee attendance hotline benefits businesses by giving them complete and detailed documentation of their employees' absences and tardiness. The data is easy to work with and ensures efficient operations, protecting everyone within your organization.
Managers can see tremendous benefits in the form of reduced interruptions, documented results, impartial treatment, and most of all, a single system that is the core of absentee management as we know it.
Employees who are missing work or are late can cost your business a lot, especially when their absences and tardiness are not properly documented. Having absentee information is essential and ensures that all compliant employees keep their jobs. If you find it hard to manage your employees, an attendance hotline can mean the difference between bad decisions and justifiable actions.
Call us today and learn more about how our Attendance Hotlines can support your Absentee Management process. 877-777-6443
Having an Attendance Hotline helps centralize employee information.
Our solutions are designed to keep records of attendance in all cases of unexpected absences or tardiness.
Employee Call-Off Lines: Employees call the 24/7 telephone line to speak with a live agent and report their tardiness or absence. This boosts productivity on every level within your organization, making your HR and payroll processes more efficient.
Attendance Monitoring: Employers are informed about all absences through a system that records all calls and gathers employee attendance data.
Custom Reports: You can customize your reporting and ease up your documentation, keeping the paperwork clean. Nothing will get lost, and you can make sure that all absentee information is accurately obtained.
Absentee Management: Our solutions let you make decisions based on data. We have call records that keep track of the date and time your employees were absent. Our absentee management solutions keep you organized, providing you with streamlined documentation.
Let's Get Started
Check out what are clients are saying about us:
"Exactly what we needed - easy, cost effective and professional. They provided the extra support we needed to support our staff.

Tal H.

HR Manager
Employee Hotlines
Absentee Management and Employee Reporting Services
What Is It?
An Employee Reporting Hotline is a dedicated telephone number that is available 24/7/365 for employees to call and report their absence, tardy or FMLA updates.
How Does It Work?
Our professionally certified call agents will gather your specific information then dispatch the message to the appropriate shift supervisor/department.
Features & Benefits
An Employee Reporting Hotline helps to minimize employee disputes, eliminates guess work, reduces work stoppage while increasing efficiency.
Custom Reporting
Our custom reports will help you improve your attendance tracking process. We can provide daily reports that will organize employee information to ensure accuracy.
Learn More About Employee Hotlines
Let's Get in Touch
LET'S TALK ABOUT A CONFIDENTIAL EMPLOYEE HOTLINE FOR YOUR BUSINESS!
GET STARTED NOW