WHAT WE DO
Supporting Corporate Governance
Our Whistleblower hotline services are an essential solution for various types of employers but specifically for those with Corporate Governance responsibilities.
In accordance with the Whistleblower Protection Act of 1989, individuals can choose to bring information or allegations forward without the fear of retaliation.
A whistleblower hotline is essentially a channel that employees and other individuals use to alert an organization about any suspicions of misconduct. A channel like this can help managers detect and act quickly to prevent any threat of escalation.
Whistleblower Hotlines Prevent Issues In The Workplace
In 2002, the Sarbanes-Oxley Act required U.S. companies to have a designated channel for whistleblowing. The most common platforms for these were phone and voicemail. Therefore, the term whistleblowing is still used today to describe a solution where employees "blow the whistle" by calling in and reporting their issues.
One of the best features of whistleblower hotlines is that it can prevent issues from occurring in the workplace. For instance, people will think twice about committing an act of fraud, harassment, or other improper practices. Employees have the right to file complaints, and having effective reporting tools helps foster a work environment that reflects integrity and responsibility.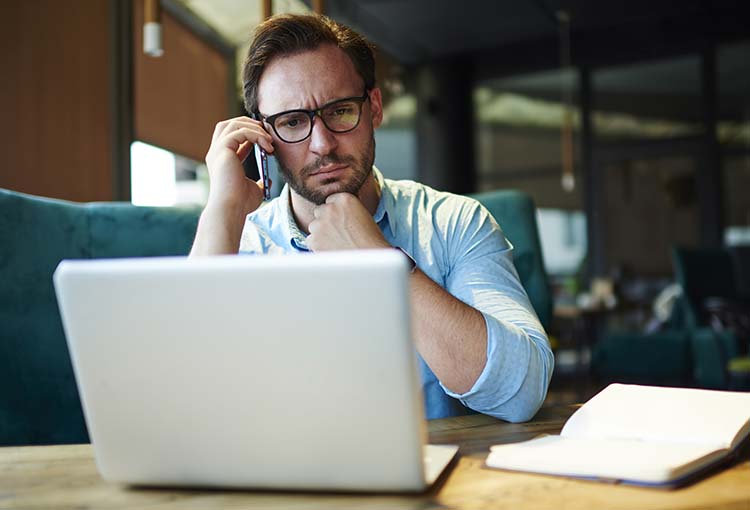 Creating A Successful Whistleblower Hotline
At Employee Hotlines, we help many businesses adopt safe and successful whistleblower hotlines for their unique needs. We will provide your employees with a designated phone number they can call to report any wrongdoing and reduce the risk of others knowing about it within your company.
Our whistleblower hotline solutions are secure and anonymous, legally compliant, easy to use, and the best way to remain ethical within your corporate structure. If you want to act in the best interest of your organization and comply with the regulations, this is the obvious choice.
To create a successful whistleblower hotline, you need to set up a system that would have maximum visibility, measurability, and support. Our team at Employee Hotlines is always here to support you, acting as your reliable third-party supplier and partner.
Call today to learn how our Whistleblower Hotline services can assist with supporting your Corporate Governance. 877-777-6443
Benefits of a Whistleblower Hotline
Beyond legislative reasons, your organization needs a proper whistleblower hotline to promote transparency and encourage people to step up and voice their concerns.
Proactive detection measure
Minimizes negative exposure
Provides anonymity for callers
Supports regulatory compliance
Easily accessible
Fosters a business culture of honesty and trust
Having a successful whistleblower hotline like the ones we provide at Employee Hotlines also helps you create a comprehensive ethics program with internal reporting and other unique features.
Let's Get Started
Check out what are clients are saying about us:
"The office of my non-profit organization is constantly busy and when we had some turnover recently, Direct Line's Employee Hotlines was a lifesaver. Our phones are answered all the time and we are able to respond to our youth and our parents as well as the community in an effective manner. Thank you!

Kevin W.

Executive Director for a Youth Non-Profit Organization
Employee Hotlines
Absentee Management and Employee Reporting Services
What Is It?
An Employee Reporting Hotline is a dedicated telephone number that is available 24/7/365 for employees to call and report their absence, tardy or FMLA updates.
How Does It Work?
Our professionally certified call agents will gather your specific information then dispatch the message to the appropriate shift supervisor/department.
Features & Benefits
An Employee Reporting Hotline helps to minimize employee disputes, eliminates guess work, reduces work stoppage while increasing efficiency.
Custom Reporting
Our custom reports will help you improve your attendance tracking process. We can provide daily reports that will organize employee information to ensure accuracy.
Learn More About Employee Hotlines
Let's Get in Touch
LET'S TALK ABOUT A CONFIDENTIAL EMPLOYEE HOTLINE FOR YOUR BUSINESS!
GET STARTED NOW