Warehousing and Trucking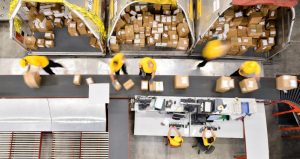 Our attendance and employee hotlines are of particular benefit organizations with a large employee population like warehouses and trucking companies. We are an extension of your HR department managing all of those employee absences, FMLA requests, Jury Duty just to name a few.
In addition to our employee call off hotlines we also provide alert monitoring and CRM integration services. We can provide multi-tiered protocols so that you only receive alerts that are important to you. As an alert redundancy, we can program our software to auto-escalate issues to managers and supervisors so alerts don't get missed. Keep your production line fully functional and limit downtime with our alert monitoring and employee attendance hotline services.
Employee Call Off and Attendance Hotline features include:
24/7/365 live telephone support
One dedicated line for employees to use
All calls are date and time stamped
Immediate notification
Confirmation codes provided
Custom reporting
Alert Monitoring Services
Production alerts
Downtime alerts
Instant notifications
Multi-recipient dispatch
Our employee reporting service delivers the right solution for managing any type of employee absence. Be sure to inquire about custom reporting. Call today for a FREE consultation. 877-777-6443