WHO WE SERVE
Individuals Who Need To Report Sensitive Information
Our Anonymous Tip Hotline promotes transparency, allowing your employees to voice their concerns and maintain their anonymity.
We offer various anonymous and confidential hotline services as a means for employees and other concerned individuals to report potential ethics violations, harassment, fraud, etc.
When everyone deserves transparency and HR managers are looking for ways to justify every issue that they uncover, our confidential hotlines are the perfect solution for your needs. The value of our award-winning Anonymous Tip Hotline provides owners, executives and managers advanced notification of events and issues that could potentially have a negative impact on their business operations, such as:
Corporate Bullying
Discrimination
Ethics and Compliance
Harassment and Hostility
Privacy and Security
School Safety
Sexual Harassment
Violence
Whistle-blower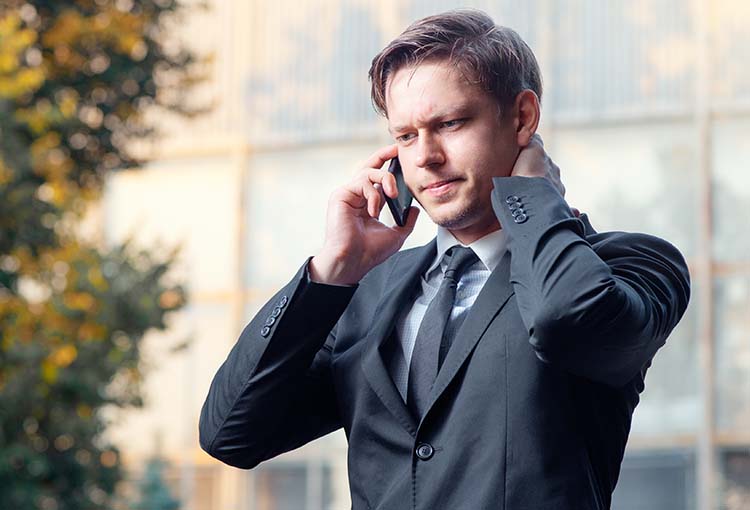 Uncover Workplace Issues Before It's Too Late
From ethics and compliance to sexual harassment, our anonymous tip hotlines are used by companies to uncover issues before they emerge into something more serious. The confidential hotline solutions we provide are all third-party operated, which encourages employees to speak up and voice their concerns.
All our confidential hotlines can be customized to your needs and are entirely confidential. We have live agents that are experienced in the industry and who can react quickly to sensitive conditions. Our approach to hotline interaction helps your in-house team communicate better, reducing the stress and increasing productivity on every level of your organization.
React Quickly and Confidently
Your employees deserve to be heard. Our anonymous hotlines allow you to address all their time-sensitive and confidential questions anonymously. A service like this promotes transparency and will enable you to react quickly and resolve most of the employee issues without getting top management involved.
At Employee Hotlines, we make sure that every anonymous employee hotline comes with comprehensive and accurate reports. We assign each complaint a specific number and ensure that the information gathered is accurately transcribed and distributed to the appropriate person or department.
Want to improve your employee morale and prevent issues in your workplace? Call today! 877-777-6443
Get a Confidential Tip hotline that is available 24/7/365
We all know that employee dissatisfaction is closely related to unsolved problems or conflicts in the workspace. Over time, these conflicts can transform into increased employee turnover, lawsuits, or even criminal investigations.
Our Anonymous Tip hotline encourages every member of your organization to speak up and potentially solve these problems before it's too late.
The Anonymous Tip hotline comes in the form of a number that your employees can call at any time of the day or night. Available 24/7/365, it is designed to empower employees and leadership through confidential phone reporting.
Information sent through the hotline can uncover problems and help you resolve them faster, all while improving your workplace satisfaction and retention.
Let's Get Started
Check out what are clients are saying about us:
"Their team is friendly and professional. Their response time to issues or questions is excellent. Compared to our last vendor for this service they are over and above in all areas. We are extremely happy with their services.

Patricia D.
Employee Hotlines
Absentee Management and Employee Reporting Services
What Is It?
An Employee Reporting Hotline is a dedicated telephone number that is available 24/7/365 for employees to call and report their absence, tardy or FMLA updates.
How Does It Work?
Our professionally certified call agents will gather your specific information then dispatch the message to the appropriate shift supervisor/department.
Features & Benefits
An Employee Reporting Hotline helps to minimize employee disputes, eliminates guess work, reduces work stoppage while increasing efficiency.
Custom Reporting
Our custom reports will help you improve your attendance tracking process. We can provide daily reports that will organize employee information to ensure accuracy.
Learn More About Employee Hotlines
Let's Get in Touch
LET'S TALK ABOUT A CONFIDENTIAL EMPLOYEE HOTLINE FOR YOUR BUSINESS!
GET STARTED NOW