WHO WE SERVE
Organizations With A Large Employee Population
An employee hotline is a single number that can be used for various reasons. No matter what industry you're in, having a dedicated hotline that your employees can use is guaranteed to improve your operational efficiency and profitability.
At Employee Hotlines, we are your one-stop solution for all centralized hotline services – and a partner that helps you improve the communication with your workforce.
Our employee hotlines cover different industries and specific needs. We can help you make most of your employee call-off hotline, attendance hotline, or set up an effective whistle-blower line.
With it, you will be able to accurately organize your communication and documentation. A hotline like this provides a confidential resource for employees and concerned individuals to speak freely without worrying about any repercussions.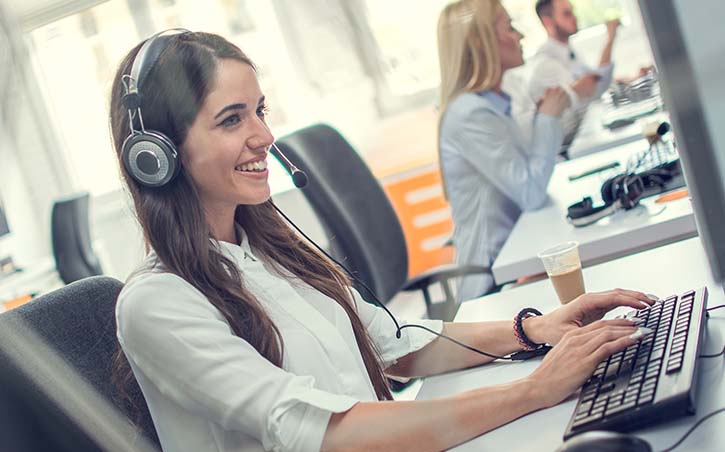 A 24/7/365 Solution That Saves You Time and Money
We know now that most businesses aren't 9 to 5 any longer but, instead, active 24/7. We are here to give your business a 24/7/365 solution that ensures you are present for each employee, helping them communicate their needs and concerns with you around the clock.
Our solutions are priced at a fraction of what it costs to hire a full-time staff. In addition, as a renowned employee hotlines vendor, we offer call answering services in multiple languages and are here to communicate with employees bilingually, no matter where they are located.
The best part is that we make integration easy. Your employees will get a number to call when they can't make work, are late, or are absent. Your unique employee hotline solution can be integrated with several employee management and HRS systems or customized according to your needs.
Employee Hotlines for all industries
Our employee hotlines do more than give your employees a number to call when they can't make it to work, are late, or want to report their absence.
We also give you the ability to customize your hotline with notifications according to your needs or any individual departments or key personnel.
Below, you can see some of the industries using our specialty hotline services:
Our main goal is to become an extension of your business and streamline your HR processes. We know that fostering communication between employees and their superiors is difficult. We're here to help you enhance it in every possible way.
Let's Get Started
Check out what are clients are saying about us:
"The office of my nonprofit organization is constantly busy and when we had some turnover recently, Direct Line's Employee Hotlines was a lifesaver. Our phones are answered all the time and we are able to respond to our youth and our parents as well as the community in an effective manner. Thank you!

Kevin W.

Executive Director for a Youth Non-Profit Organization
Employee Hotlines
Absentee Management and Employee Reporting Services
What Is It?
An Employee Reporting Hotline is a dedicated telephone number that is available 24/7/365 for employees to call and report their absence, tardy or FMLA updates.
How Does It Work?
Our professionally certified call agents will gather your specific information then dispatch the message to the appropriate shift supervisor/department.
Features & Benefits
An Employee Reporting Hotline helps to minimize employee disputes, eliminates guess work, reduces work stoppage while increasing efficiency.
Custom Reporting
Our custom reports will help you improve your attendance tracking process. We can provide daily reports that will organize employee information to ensure accuracy.
Learn More About Employee Hotlines
Let's Get in Touch
LET'S TALK ABOUT A CONFIDENTIAL EMPLOYEE HOTLINE FOR YOUR BUSINESS!
GET STARTED NOW