5 Elements Of An Effective Employee Hotline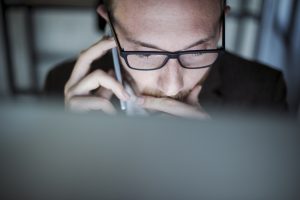 It's becoming more efficient for a lot of businesses to have an employee harassment hotline. Whether your business is small or a large corporate enterprise, a business should adopt some effective methods as it pertains to attendance and potentially ethics and whistleblowing concerns which can be confidentially managed through the use of a hotline.
If you've already integrated one, ask yourself how effective it is and notice the amount of calls you're getting on it. The truth is, there are many reasons to have and employee hotline. Some companies want to make their hotlines available for sharing concerns and others only want a hotline to fulfill attendance and regulatory requirements.
Still, the real benefit of an effective hotline is seen when your organization starts to grow. For it to grow, a hotline is needed as a way to achieve HR goals and ensure employee reporting and compliance. A hotline can help you create a better workplace culture, improve your employee relations as well as enable your employees to become more engaged and motivated in their workplace.
Below, is a listing of the five most important elements of an effective employee hotline.
An Effective Hotline Should be Easily Accessible by all Employees
Every successful hotline must be easily accessible by all employees. For example, if we are talking about an absentee management platform, employees should know how to use it and easily access it from anywhere to report their absences. Similarly, if they are bullied at work and are afraid to share that with anyone in the company, the incident should be reported in an accessible and confidential manner.
An Effective Hotline Should be Confidential
Another benefit of an effective employee hotline is anonymous and confidential reporting. Obviously, no one should have access to the sensitive data provided from employees — whether they are reporting something concerning at the workplace or reporting the reason for their absence. Employee hotlines should definitely offer anonymity.
An Effective Hotline Should be Trusted by the Employees
Employees should trust the hotline, even if it is an outsourced one. Effective hotlines must be transparent and the person who manages the incident or receives the reports must encourage the employee to share full information about their concern. To gain the employee's trust, the hotline must support a "speak-up culture" and demonstrate that it has been designed as a fair method that tracks problems and minimizes them in the future.
An Effective Hotline Must be Linked to the HR Team
Every effective hotline must also be linked to the Human Resources (HR) team, most preferably the managers and supervisors. After all, they are the individuals in the organization that need to review and address the information obtained from the hotline. On a wider scale, their role should be linked to the top management in order to foster quicker and more effective decision making.
An Effective Hotline Should Raise Employee Awareness of the Company's "Speak-up" Initiatives
In order to support such initiatives, it is recommended that you conduct awareness campaigns and, in that manner, assist employees with learning more about the purpose of the hotline and emphasize how they would report incidents in a confidential manner.
Basically, you need to let them know the benefits of the hotline, educate them on how your company is making the most of it — and give them a safe option to share their opinion. This will allow you to see the purpose of your hotline from different perspectives.
Establish Your Employee Absence Reporting Hotline Today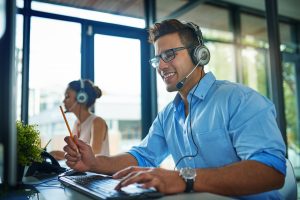 An employee hotline for reporting absences is one of the latest trends among organizations in the United States. It is a system which encourages employees to report their absences and the reasons for not attending work.
The greatest thing about it is the fact that the information can sync with your organizational routine, create value and eliminate time spent on calls between your employees and you.
At Employee Hotlines (https://employeehotlines.com), we are proud to have a dedicated team of professional call agents that are always ready to assist your employees in their absence reporting or workplace concerns. Our hotline services come with support for different languages and is the perfect way to create organizational success.
For more information about award-winning Employee Hotline services, contact us today at 877-777-6443.