Workplace Hotlines: The Best Method Against Harassment And Discrimination In The Workplace
As one of the pioneers in the call center industry, Employee Hotlines, a division of the award-winning contact center, Direct Line Tele Response, we're focused on streamlining employee reporting in order to support HR Managers, their colleagues and their employees.
There are many times when employees want to come forward and report some sort of workplace misconduct however, most organizations don't provide a mechanism to do so efficiently and confidentially.
One of the top employee hotlines we get requests for are address confidential harassment and discrimination concerns in the workplace. A recent survey shows that four in ten working women said that they have experienced some form of harassment and/or discrimination in the workplace. These women have reported a broad range of personal experiences and motives — some of which are their salaries (which are lower than their male counterparts) as well as sexual harassment and other types of discrimination.
Having A Whistleblower Program Always Helps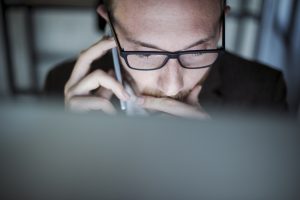 Public companies are typically required to have effective whistleblower programs in place to satisfy SOX. However, just because your business may not be publicly traded, it doesn't mean that this type of hotline can't give you the same benefits. In fact, in 2005 the American Institute of Certified Public Accountants (AICPA) said that as a best practice, organizations should implement either a whistleblower hotline or some sort of anonymous reporting process.
Anonymous harassment hotlines are actually hard to find and in some cases even harder to trust. Our team at Employee Hotlines is here with the right kind of service for any organization.
It's important to mention that smaller companies suffer more from fraud and other issues than their larger counterparts. Therefore, having a system in place to detect and deter any type of breech makes good business sense.
Provide Space For An Harassment Hotline In Your Organization
There are a lot of organizations that believe in providing an environment that is free from harassment and discrimination — and yet very few of them take action towards supporting a community that supports diversity, equity and inclusion.
In the Bay Area, more and more businesses are turning to employee reporting hotlines for various reasons. Harassment and discrimination are one of the biggest ones. If you are looking for further clarity around harassment and discrimination reporting, you are in the right place.
With our confidential employee reporting hotlines, anyone can report concerns or complaints about issues in a confidential manner. Designed to those who work with or interacts with your business, confidential hotlines allow for easy reporting of instances of misconduct by employees, or anyone else connected to your business.
The Benefits Of Having An Ethics Hotline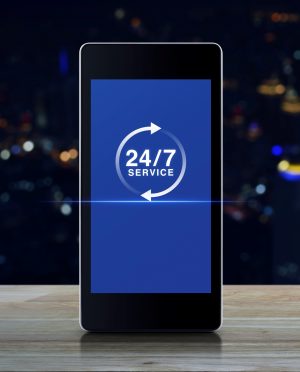 Now that you know what harassment and discrimination hotlines are and how effective their reporting is, implementing one in your business is an easy decision.
In today's environment, statistics show that close to 40% of employees believe that the organizations they work for have a weak ethical culture and 62% are not confident in their organization's senior leadership. Furthermore, up to 15% of employees feel pressure to compromise their ethical standards in order to do their jobs.
With that said, our discrimination/harassment hotlines and all of the employee reporting hotlines in general can:
Encourage a positive speak-up culture
Alert management about misconduct sooner, lessening duration and risk
Understand deeper issues within the company
Improve the communication with the anonymous caller(s)
Minimize violations and potential legal battles
Most importantly, employees prefer to contact a third party provider. This is where we come in. With this, employees will be much more likely to report misconduct if it does not involve someone within your company.
Call us today for a FREE consultation!