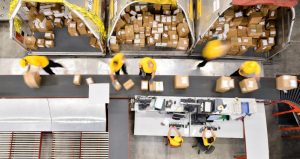 We all know that employees are the most valuable asset for any company, regardless of size, type or industry. Employee productivity and their ability to show up for work on time and when scheduled, dictates how production deadlines are met.
Without an effective absentee management system, workflow will be interrupted and delayed. A classic scenario where your business is running you vs. you running your business.
That said, here are some considerations for improving employee attendance in your workplace.
Monitoring Work Quality
For instance, in the call center industry, we monitor the work quality of our call agents multiple times per week by listening to calls and scoring them against a 19-point quality assurance checklist. We find that employees actually like to be held accountable. People thrive off of seeing where their contribution makes a difference in the greater good of service delivery. They feel included in the company's purpose.
When shifts start exactly when scheduled, employees have enough time to get in the "zone" and prepare for the day. Late arrivals or call offs, on the other hand, lead to many issues and compromises the ability for other employees to rise to the challenge.
Establish An Attendance Policy
A written attendance policy should be a prerequisite for every business. It's the type of document that sets the stage for expectations and accountability and is a great internal resource for every employee. The main purpose of having a clear and concise attendance policy is to ensure that everyone's aware of the rules and the potential consequences associated with not following them. Be sure to review your attendance policy in detail during any new hire orientation and give employees a copy to use as a reference.
Foster Teamwork Within Your Team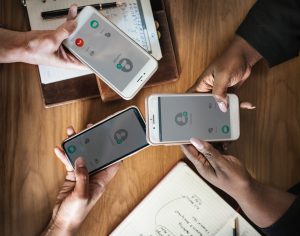 Happy and connected employees have one thing in common —they are more eager to come to work, work together and achieve a sense of purpose and fulfillment.
This is how bonding and collaboration work synergistically. When people team up together, they're not motivated to come to the office just for work. Collaboration sets the tone for more open communication and more productive relationships. Does your company culture foster open communication where employees feel comfortable asking and receiving feedback?
Track Your Employee Attendance In An Accurate Way
Accurate documentation and time keeping, especially for companies with a large workforce, can minimize employee disputes and ensure labor compliance. The truth is, there are so many supervisors and HR managers that are not able to accurately track their employees' absences, simply because they don't have an effective process in place. However, there is a great solution and it is very simple —it's an employee attendance call-off hotline.
Employee Hotlines, delivers such a solution. It all starts with a dedicated telephone number that is exclusively used for employees to call in and report their absence, tardy or an FMLA update —after which they are given a confirmation number as proof of their call. This makes it so easy for everyone. You receive detailed information and they receive the confidence that their message is delivered to the appropriate supervisor on time, every time. In other words, you'll have the best way to track employee attendance while increasing your own productivity due to minimized interruptions.
Are you ready to start implementing these tips and improve the accuracy of your absentee management system?  If yes, call us at 877-777-6443 for a free consultation!