In most cases, natural disasters are unpredictable. But when it happens, the impact on surrounding areas and specifically telecommunications infrastructure can be devasting, especially for small businesses and organizations that employ a large workforce.
There are many steps that can be taken to prepare and potentially minimize the effects of a natural disasters, as it pertains to your business, employees and service delivery. One of the services that can be used are centralized hotlines. These hotlines can be designed to ensure that your phone lines remain functional and communication is still live.
Preparing For Tough Situations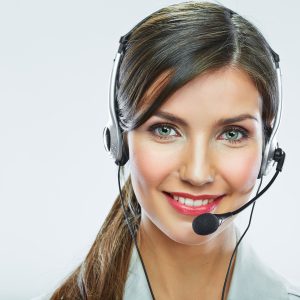 Enlisting the support of a 24/7 call center that specializes in hotline services. assists not only business owners but government agencies as well.
These types of hotlines are useful in many ways. For example: employees can call in to find out what your direction is for them to do next, i.e. stay at home, come in for their shift or call back in a few hours. On the other hand, community residents can report emergencies, concerns or request more information.
Call Centers that specialize in 24 hour live answering services, specifically centralized hotlines, are always available to assist, making this type of service a viable segment of your business continuity plan.
What To Do When A Disaster Strikes At The Workplace?
Emergency hotlines are the best way to keep your employees informed when they need information on what to do next. Whether the lines of communication are lost, stifled or unavailable, using an alternative hotline to streamline communication ensures that employees always have a resource for information.
The benefits of implementing employee emergency hotlines include:
The ability to respond quickly and maintain communication in the workplace during emergencies.
24/7 availability in case any internal channels are disrupted.
A single point of contact for the entire organization.
Automated information and instructions.
Professional call agents that know how to address specific issues based on your scripted instructions.
Custom notifications and call routing.
Every organization needs to be ready for a disaster and invest in a solid disaster preparedness plan. Our team at Employee Hotlines provides complete solutions including anonymous hotline services, employee attendance lines and many other confidential hotline solutions. For more information, visit this page.
At Employee Hotlines (https://employeehotlines.com), we are a team professionally certified call agents that understand business continuity. We know how to respond to every call, provide information, dispatch services and assist callers with the next steps to take in terms of reporting to work during a disaster.
For more information about our centralized hotlines solution, contact us today at 877-777-6443.