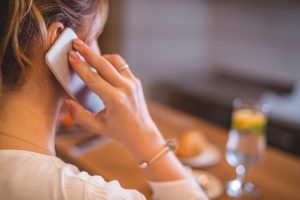 10 Sep

How An Anonymous Employee Hotline Can Promote Transparency In The Workplace

How An Anonymous Employee Hotline Can Promote Transparency In The Workplace

Did you know that an ethics hotline is used so that employees can anonymously report concerns and other sensitive issues that are happening in their work environment. These types of hotlines can assist with early detection regarding fraud and ethics violations?

The 2018 ACFE Report to the Nations found that organizations with hotlines were 50% less likely to have any fraud losses annually. Similarly, 46% of fraud cases and 50% of corruption cases were detected by an anonymous tip.

All of this indicates that confidential hotlines one of the most effective methods for discovering any workplace issues. However, implementing an anonymous ethics hotline requires plenty of preparation. Below, we are listing some of the most important aspects of a practical ethics hotline for employees.

Establishing An Ethical Culture

First, in developing a valid code of ethics, a confidential hotline is an effective way to prepare your employees for an anonymous and transparent approach. There should be a culture of ethics in your workplace and if there isn't, developing strong policies is the first step.

One of the things you need to consider is a Code of Conduct set of guidelines that outline the corporate culture you want to promote. Here, it is essential to include an anti-retaliation commitment, ensuring that employees are safe with reporting anything in the ethics hotline.

Promoting An Anonymous Ethics Hotline To Support Your Corporate Structure

An anonymous ethics hotline is a dedicated telephone number for all employees and even vendors to use if you want to include them. It goes without saying that if employees don't know about it, they will not use it.

Therefore, you should promote your ethics hotline before it is activated. Make sure to set up a conference call or a presentation where you can accent the real benefit of this type of hotline and the value it offers everyone. Be sure to educate employees on how to use it, what they can report, and ensure confidentiality.

Guarantee Confidentiality

Third, in the list of priorities should be confidentiality within your workplace. It would be best if you guarantee that every call to this hotline is confidential and that it secures anonymity for every employee.

One of the best ways to do this is by assuring your employees that you are hiring a third-party call center that will manage all of these calls and dispatch to the appropriate member of management. By outsourcing your hotline to an independent call center or answering service, you can guarantee confidentiality and anonymity. The main benefit of this is the encouragement you will give your employees to trust the system and start using it.

At Employee Hotlines, we are known for providing transparent ethics hotlines for companies of all sizes. If you want to set up yours today, give us a call at 877-777-6443, and let's get started!